If you are like the Stafford Family Realtors team, you will be running to basketball tournaments, soccer practice and about a million other directions. However, if you have some down time and you are looking to get out and enjoy the weekend, here are some great events to take in!
Eden Prairie Ice Castles
Cost: Child (4-11): $12 General (12+): $18
Where: Miller Park in Eden Prairie
Source: IceCastles.com
With over 5,000 icicles, harvested and sculpted by hand, these impressive Ice Castles are built in the middle of Miller Park. This family friendly event invites you to explore the impressively crafted structures where you can slide, squeeze, and wander thru.
Some things to remember:
Wear Boots! Every bit of the Ice Castle is made of ice and snow. The floor is made of crushed ice and snow. It can be deep and walking through is definitely best in boots.
Dress for the cold! The Ice Castle is outside. So the temps in the Ice Castle are the same as outside.
Waconia "Ride-In" Snowmobile Show
January 29 – 31st, 2016
Cost: $15/ children under 12 are free
Where: Waconia Lakeside Ballroom, 8155 Paradise Lane, Waconia, MN 55386
If you are feeling adventurous, head out to charming Waconia. The town is hosting the annual Vintage Snowmobile Show. This three day event offers snowmobile racing, a swap meet, judged events, and trail rides!
The Waconia Ride-In started out as the Vintage Snowmobile Club of America's Midwest Ride-in over 25 years ago. Today, it has grown to be the single largest and most comprehensive vintage snowmobile ride, show and swap in the world.
U.S. Pond Hockey Championships
January 28-31st, 2016, 8:30 am – 6:00 pm daily
Cost: Free to Spectate
Where: Lake Nakomis, Minneapolis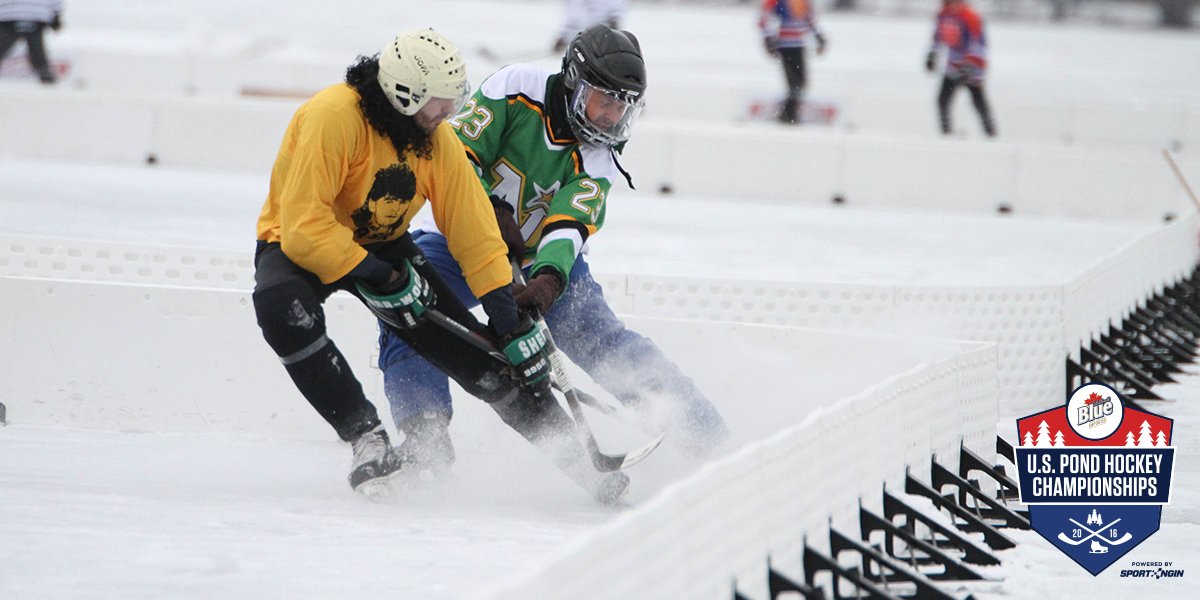 Source: USPH Championships Twitter
Pond hockey enthusiasts grew up playing hockey on frozen ponds in their back yards, on a neighborhood creek or in a local park. They cleared the ice with shovels, not zambonis. Instead of $149 pads, they protected their shins with old magazines held with duct tape. Wooden boards with small holes served as goals, eliminating the need for a goalie. No frustrated parents on the sidelines berated the coaches or the kids.
It was hockey the way nature intended –– outside in the elements during the absolute coldest time of year. With 27 rinks, including two family skate rinks, this event draws over 150 teams of different skill levels from all over!
In addition to the four day tournament, Joe Sensor's will have concessions and there will be a beer garden for those who are 21+.