More and more people are working from home these days. It only makes sense that home offices are a growing trend in many homes. Having a separate space to work means you'll be more productive and you can literally shut the door on work when it's time to switch to family life.
If you're looking to convert an extra room into a home office, there are a few essentials you'll want to consider.
1. Adequate Power
Be sure you have enough power outlets to connect all your electronics, printers, fax machines, etc. You'll also want to be sure that you have adequate connectivity in your office space.
2. Good Lighting
Offices are task-oriented spaces and require good lighting. In addition to an overhead light, be sure to have enough task lighting.
3. Storage Essentials
If you need a lot of reference manuals, or you need to have fabric swatches on hand, you'll need a place to store them when you're not using them.
4. Double Duty
Many people opt to use the office as a multi-use area, like doubling as a guest bedroom. Be sure to plan out your space well so that you can accommodate all the different uses you have for the space.
5. Make It Comfortable
You spend a lot of time working in your office, so be sure that it's a space you enjoy being in and feel comfortable in. A natural light source like a window or skylight will help. Nice decor, art, decorations that speak to your style, and great organization (because who wants to always be cleaning the office!?), will help you better enjoy your work environment.
Now, on to the inspiration! Here are some great home offices that we love.
Source: pollmine.com
Source: Zillow Digs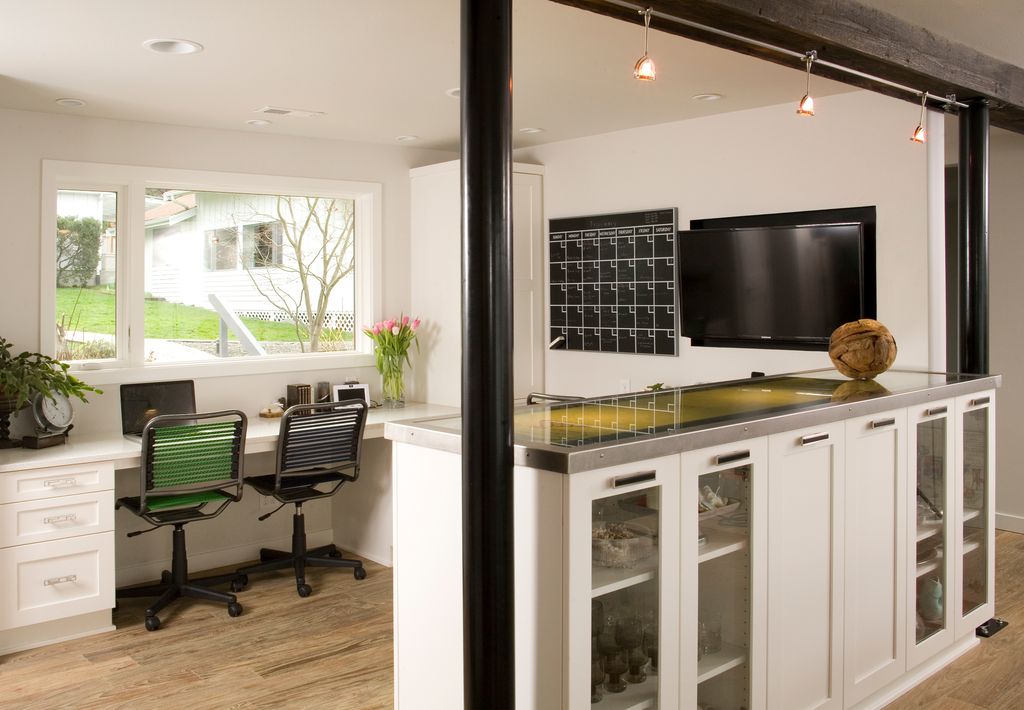 Source: Zillow Digs
Source: Michelle Schwake for Stafford Family Realtors