Open floor plans are fabulous. They allow for lots of interaction and give a spacious feeling to any home. But they do come with some decorating challenges.
Today we offer advice on how to handle open concepts designs to create a cohesive space.
Play Off Of The Kitchen
The kitchen is the priciest portion of an open floor plan, as well as the costliest to change. It makes sense then to base the rest of the houses off of the design of the kitchen. Choose your colors and material choices based on your kitchen. Your cabinets will inspire your wood tones or colors, your appliances and hardware will inform your metal finishes. Repeat these elements throughout the living and dining spaces.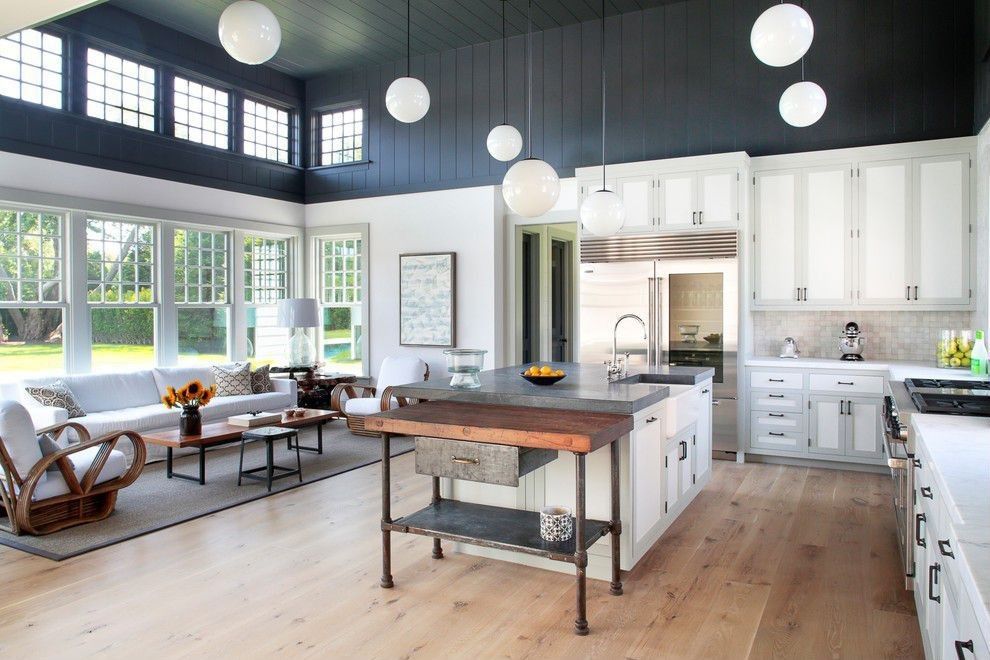 Unify With Flooring
A single flooring material throughout the space will allow for the most flexibility while allowing you to ensure that the spaces flow together well. Designate different zones with area rugs.
Limit Your Color Palette
Since there is so much to see in an open floor plan, sticking with a few closely related tones for furnishings and decorations helps give a sense of calm and unifies the space. Coordinate throw pillows, decorative elements, and even dishes if they will be on display.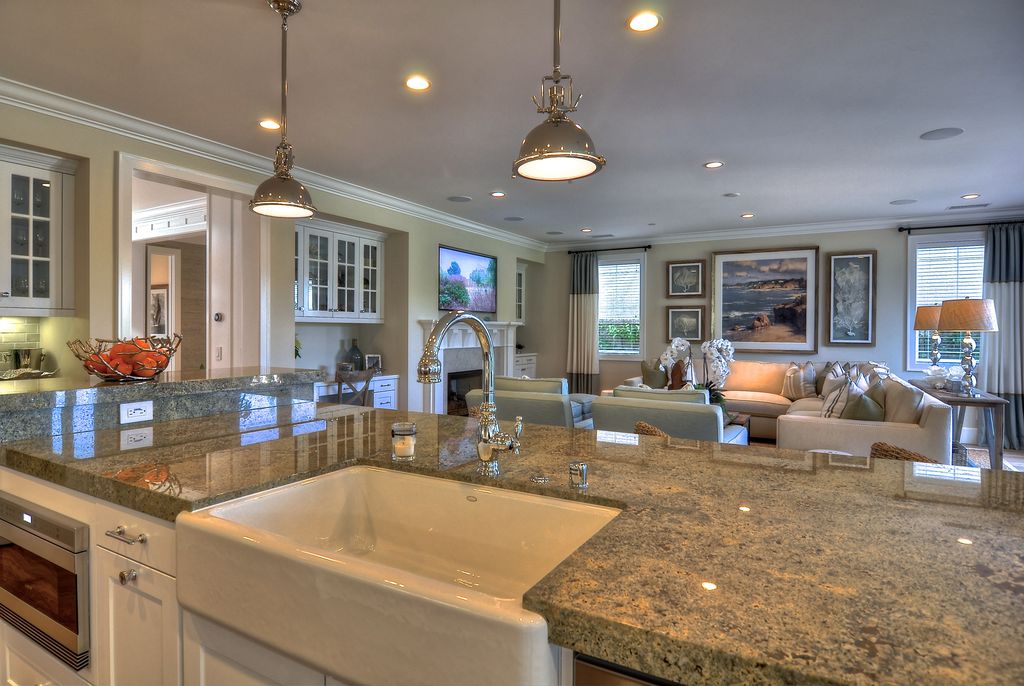 Add Focal Points
While limited colors are a good thing, you don't want your space to be too monotonous. Add a focal point to each room to liven up each space. Focal points can be almost anything from a beautiful chandelier to a back splash to a piece of art.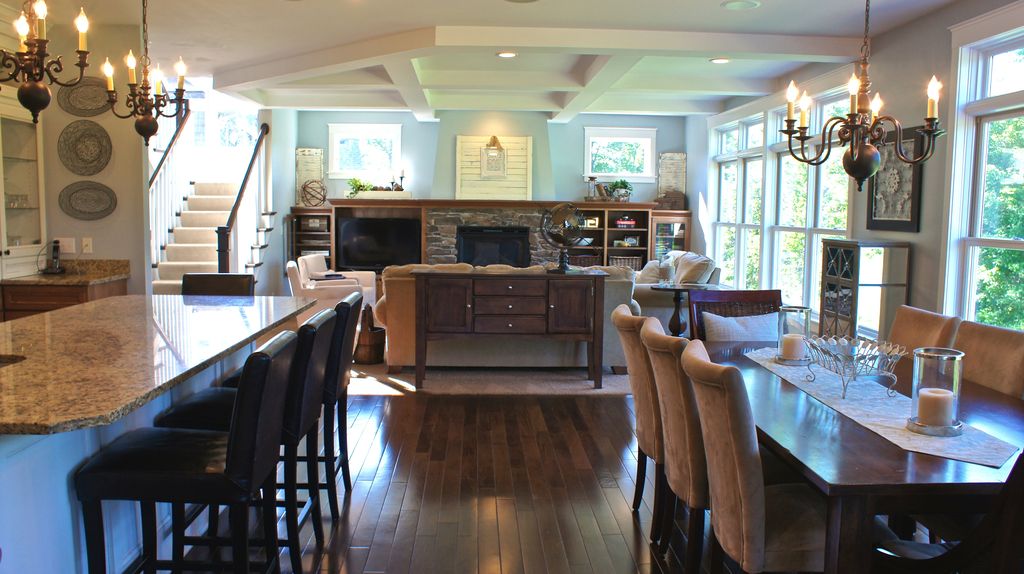 Have An Away Space
As great as an open concept is, there is a limit to how much people may want to be together. Have a room or space away from the main living areas where people can go for a quiet moment to read, rest or relax.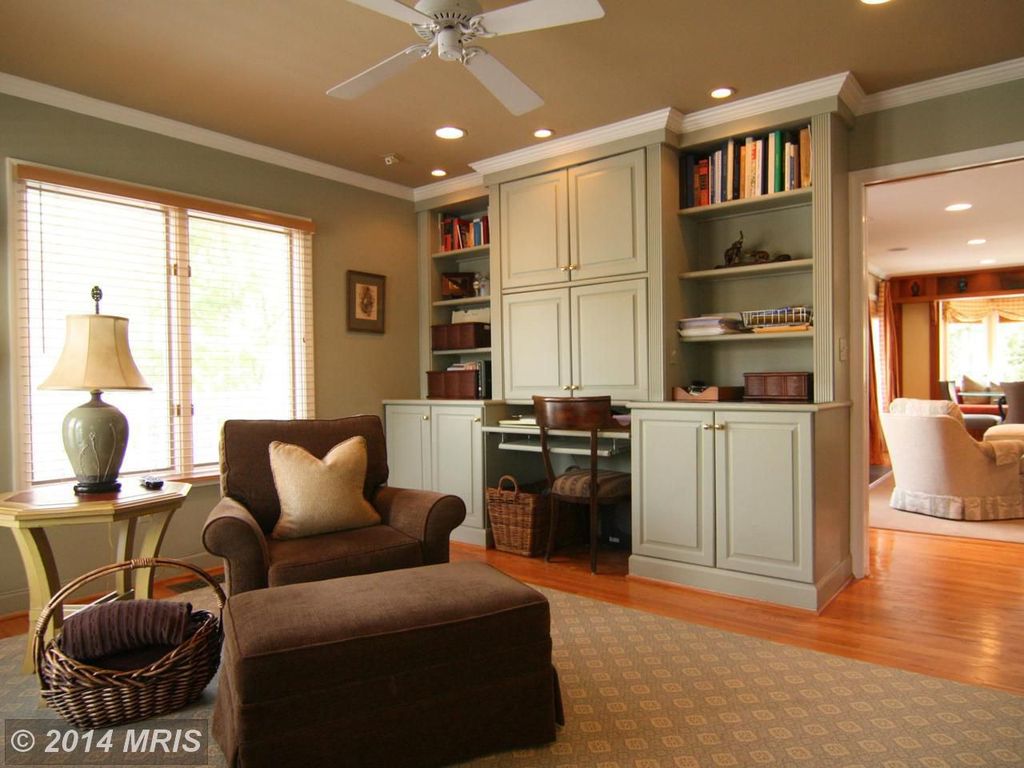 Source: Michelle Schwake for Stafford Family Realtors, all photos from Zillow Digs