Everything else is turning "smart" these days, so why not your thermostat? There are a few new wireless devices on the market that are a step above your everyday programmable thermostat, like the NEST and Lyric wireless thermostats.
What's so great about them? Well, they have a
sleek design
. They mimic the round thermostats of years gone by. They have a very simple readout display as well.
NEST wireless thermostat
Honeywell's Lyric wireless thermostat
But the true beauty of these devices lie in their
wireless programmable capabilities
. With simple instructions, they help you navigate the process of connecting your thermostat to your wireless router network, and installing the apps for your phones, tablets and other devices.
Without moving from the couch, you can turn up the heat using your tablet. You can even do so while you're away from home.
Another cool feature of both the Nest and Lyric, is their ability to sense when you're away from home. The thermostats can sense movement within the house and can also tell when your phone (and anyone else's in your family) has traveled more than a quarter mile from home and will adjust the temperature for your "away from home" setting. It can then sense when you return and adjust accordingly. How cool is that?
And, living up to their "smart" monikers, there are several other features which help you save money on your energy bills. It will balance humidity and temperature to achieve the perfect comfort level for your home. It can learn how long it takes your house to warm up and cool down and will show you that on its display. It can tell when it is in direct sunlight and will make adjustments to the correct temperature for the rest of the house. It finds out ways to lower your energy bills while keeping you comfortable and automatically does them for you. Some models even have voice control. These things are almost smarter than me!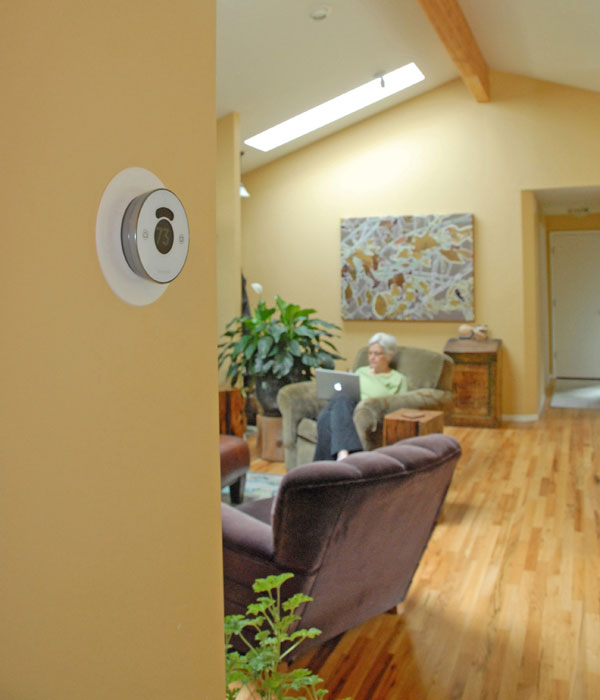 The one drawback to a wireless thermostat is the price. Clocking in at $200 and up, these smarties are definitely more expensive than their predecessors, but with all the energy saving features, you will likely recoup the difference in a couple of years.
And to really make your energy savings as big as they can be, do everything you can to make a tight, energy efficient home by sealing air leaks, replacing windows, adding insulation, and replacing doors. You'll have a perfectly comfortable home year round.
Source: Michelle Schwake for Stafford Family Realtors
.