All the experts say that gathering your family around the dining room table for a shared meal is one of the best predictors of your children avoiding drugs and alcohol, getting better grades, and overall succeeding in life. Unfortunately, most families eat all their meals around the kitchen island in shifts because of working late, basketball practice, and violin lessons.
Compounding the problem of not eating together is that most people with a formal dining room don't use it in that way. It becomes a home office, a homework station and a craft spot. And while we are always advocating making your spaces multi-functional, at least one of the functions should be what the space was originally intended for! If this is your problem, create some storage space in your formal dining room so that you can quickly stash all the papers when you want to sit down to a family meal.
If at all possible, try to start with at least one family meal a week. Maybe for your family it's brunch on Saturday, Friday night supper, or an early breakfast on Sunday. Just set a time and make it work. This is a perfect time for family conversations, working on table manners and enjoying one another's company.
And for inspiration, check out these gorgeous dining rooms. You might want to invest in a new light fixture, some fresh paint and some new accent pieces to help make your formal dining room shine and make everyone want to be there.
www.houzz.com
www.home-design-information.com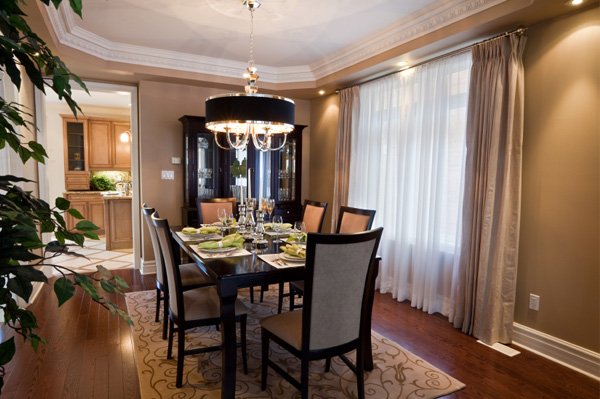 www.sheknows.com
www.homedit.com
tallowhouse.com
houzz.com
alwaysintrend.com
avaliving.com
lightingtrends.com
decobizz.com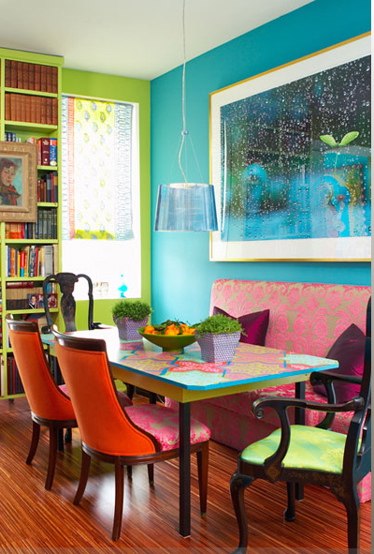 digsdigs.com
cetelco.org