Window treatments say a lot about you. They can completely change the look of any room. If you are moving into a brand new house with no window treatments, it can be a daunting task. Doing one or two windows at a time isn't that big of a deal but when you're looking to fit every window with a covering, it can be a very expensive proposition. Consider it an investment in your home like many other home improvements, since the window treatments usually stay with a home when you sell it.
Shutters
For a clean, streamlined look you could opt for shutters, sometimes called plantation shutters. Shutters are permanently installed to your window and have louvered slats that allow you to control the amount of light that comes in. They can be installed over the entire window or only part. When fully opened they can almost disappear from view. They look great but carry a high price tag. Put shutters in areas where you want privacy or where you want to control the amount of light entering at any time during the day.
gloshutters.com.au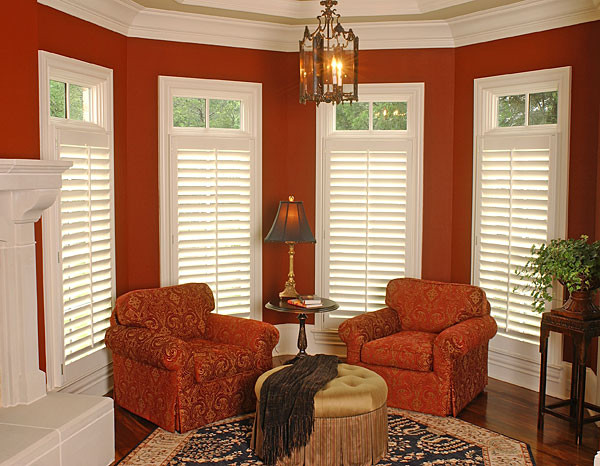 houzz.com
3blindmiceusa.com
The size of the louvers will determine how much your view is obstructed when they are open as you can see in this picture.
kirtz.com
Shades

There are probably thousands of varieties of window shades. Fabric shades in various types, sleek and modern shades that filter out sunlight, wooden shades and even good old roller shades (but not your grandma's roller shade). They can be top-down shades, bottom-up shades, a combination of both or even side-sliding shades. They even can come motorized with a remote control. The options are limitless. Here are some examples to help you make your decision.
windowscapesfrisco.com
linenandshadebin.com
albadekor.ru
classicblinds.com.au
allwindowdecor.net


Curtains
Curtains add a lot of style to your rooms. Whether its a simple panel on each side or elaborate mulit-tiered draperies, there's something that's sure to suit your style. You can combine curtains with blinds and shades to have a layered look. The options are endless.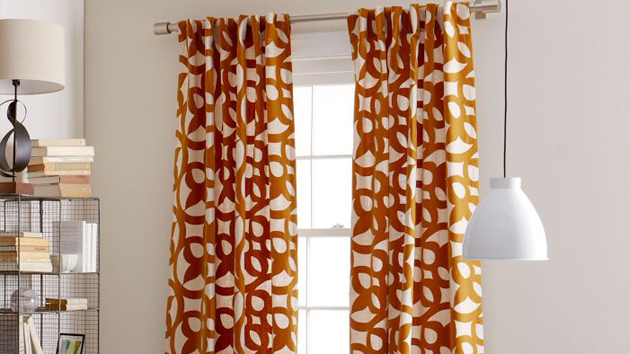 homedesignlover.com
myriaminteriors.com
modpeapod.com
thenester.com
curtainscolors.com
Source: Michelle Schwake for
Stafford Family Realtors