We are in the midst of constructing a fence with a gate around our raised bed vegetable garden. We once counted 16 deer in our yard one misty morning so we knew that a fence was essential. However, I didn't want it to look like some rinky-dink fence that met the bare minimum of keeping critters out. No, I want a great fence that is as beautiful to look at as it is functional.
The more I investigated, the more I realized that the fencing I saw was all fairly similar but what set off an amazing looking garden was the gate. There are so many styles and ideas, that I figured I just had to share them with you.
Most of the gates shown below are not for vegetable gardens. They are mostly gates being used in transition areas in your yard, like when you go around the garage. A little fence and gate to delineate the front yard from the side/back yard could be just the thing your yard needs. Or if you live on a busy street, a fence and gate could be just what you need to create a little oasis in your front yard. There's something about a gate that just makes you want to peek through to see what's on the other side. So have fun looking!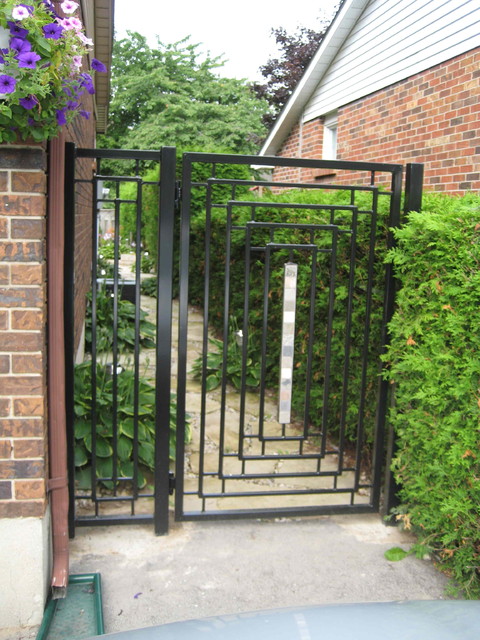 Source: Michelle Schwake for Stafford Family Realtors