Here's the perfect complement to your ever-accelerating lifestyle: A house that's built in two weeks, start to finish. Prefab houses — also called modular houses — go up in a matter of days, with little impact on your building site and virtually no waste (no soggy piles of debris scattered about). Don't worry: All that speed won't compromise quality. Built in indoor facilities, prefab houses benefit from precision factory equipment and crews operating in climate-controlled environments, all of which translates to straighter walls, squeakless floors, and no down time due to weather. Best of all, prefab designs are limitless — take a look!
Special Delivery: Your Modular Home has Arrived
Prefab and modular houses are two sides of the same coin. Prefab houses refer to kits made of factory-built parts, which are assembled on-site by trained builders. Modular homes come as pre-assembled sections that are brought to you via truck and lifted into place with a crane. The house pictured here was built using SIPS — structurally insulated panels formed by sandwiching high-density insulation between two layers of particle board.


A Twist on Tradition
Classic architectural style camouflages the fact this modular house comes straight from a factory. The final price of a modular home depends on what options you choose for siding, roofing, flooring, kitchen cabinets, appliances, bath fixtures, and other amenities. Expect to pay about the same for a prefab as for a similar house built using traditional on-site framing methods. The advantage is that modular homes are factory-built to much tighter tolerances, and there are no construction delays due to weather.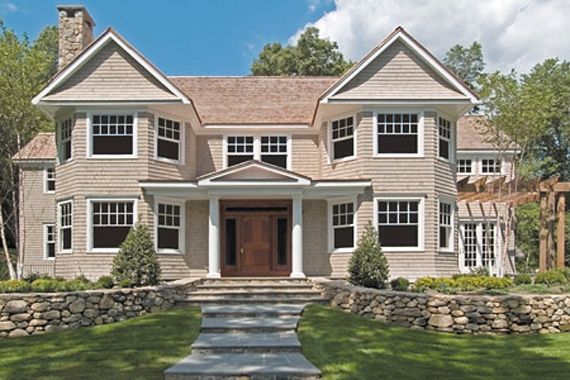 Credit: Haven Homes

Prefabulous Designs
Many prefab manufacturers offer design services that let you customize the size and layout of your house. Although designs may be limited by pre-determined wall panels and other components, there's plenty of flexibility when it comes to choosing features, such as kitchen cabinets, flooring, and lighting fixtures. Prefab manufacturers also offer designs and construction techniques that will adapt your home to various circumstances, such as hillside sites and areas prone to coastal storms and hurricanes.


A View of Housing's Future?
Custom-designed prefab houses can cost up to $200 per square foot of finished space. For a typical 2,500-sq.-ft. house, that would include more than $50,000 for site work, foundation installation, transporting the modular sections to the building site, permits, and the cost of a crane to lift the sections onto the foundation. Most modular house builders include design services, engineering, project management, and installation of all finishes in the per-square-foot cost of the house.


The Greener Side of Prefab
Some manufacturers of modular homes pride themselves on using eco-friendly construction techniques and materials, such as certified wood from sustainably managed forests, recycled steel, and energy-efficient appliances. Order the Breezehouse model shown here with optional solar panels that help lower energy costs.


American Icon, Prefabbed
Even that dream of Americana — the log cabin — comes in prefab versions. Built in a factory setting, the prefab log home is then disassembled and shipped to the building site, where it's put back together by builders familiar with log construction techniques. Prefab log homes are complete with factory installed systems for plumbing, wiring, insulation, and HVAC. A prefab log home maker can produce 15 homes per week.


People Who Live in Grass Houses ...
Considered to be as strong as steel, mature bamboo can be used for structural framing members. The prefab house shown was built using bamboo that's more than 3 inches thick and certified by the International Code Council for use in residential construction. Amazingly, bamboo is actually a species of grass; when harvested, it grows back quickly, making it a sustainable building material.


Try to Contain Yourself
Giving new meaning to the idea of a mobile home, this unique modular house is built with MODs — modified shipping containers. These rectangular boxes, 20 to 40 feet long, are made from corrugated steel, available for $2,500-$5,000 in used condition. Several entrepreneurial designers use these low-cost containers as building blocks for house designs, although your zoning laws may not accept them — be sure to check. Good news: Your refrigerator magnets will stick anywhere.

The Original Prefab
In the early 20th century, Sears, Roebuck & Co. offered complete kit homes that could be ordered through their catalog. The pieces arrived stacked on a railroad flatcar. Sears sold about 75,000 kit houses from 1904 to 1940, many of which are still standing, such as this classic example in Cincinnati. Today, the prefab industry sells about 250,000 houses per year. If you buy a prefab that's made in another region, make sure it meets all local building codes and zoning restrictions.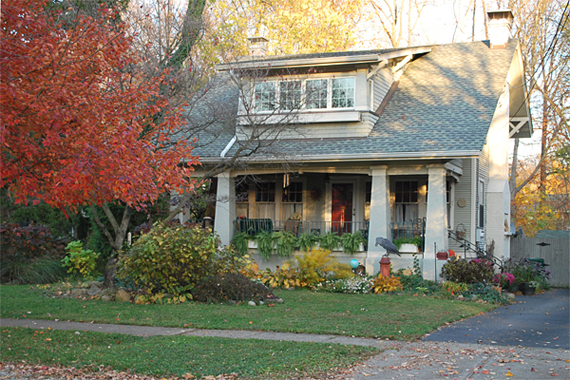 Credit: Liz Foreman for HouseLogic

Source:
Houselogic