On of our most popular posts was when we highlighted some fun backyard projects that you could do yourself in a weekend or two. You can find that article
HERE
. In that post we highlighted 5 fun projects that your family would love. But that just scratched the surface so we decided to highlight a few more in Part II of that post.
Tiki Bar
With snow all around us it's natural for us to dream about warmer climates. Why not bring a little Hawaii to your Minnesota backyard this year with a Tiki Bar! Big or little, thatched roof or metal, custom made or pieced together from around the yard, nothing says fun and relaxation like a tiki bar. Just add some hanging lights, a tiki lamp or two and some island music, and you have the perfect ingredients for a fun evening with your friends.
Plans are plentiful on the Internet. Just type in tiki hut plans or tiki bar plans and you'll find more than enough information to build your own.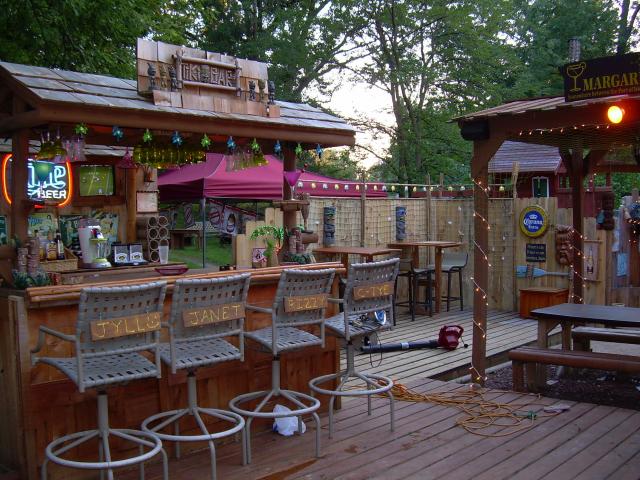 Water Wonderland
Do your kids love the water but you can't afford a large pool? There's still plenty you can do to create a fun, water-centered backyard playground. You can install special spigots under your patio that are attached to your sprinkler system to create a
splash pad.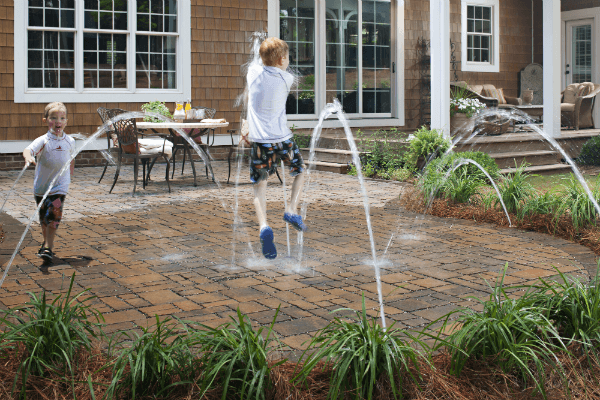 With a few hoses and some PVC piping you can create all kinds of fun
water features
for your kids.
And who doesn't love the time tested
slip and slide
?! If you don't have the actual thing, a tarp and some hoses and sprinklers will do the trick just as well.
Secret Garden
Technically, this one could take you a few years to really get established, but start planning this year for a secret garden. With some planning and a small investment in some shrubs, trees and fencing, you can create your own private oasis...right in your backyard. Ideal spots for creating instant privacy can be found behind garages or sheds, behind a particularly large bush or tree, or in a corner of a fenced in yard. To add instant privacy, you can plant tall grasses and vines in pots placed to create a barrier while you're waiting for your other plants to mature enough to surround your space. Once your space is carved out, simply adding a chair, a hammock or even a blanket and pillows will create the welcoming peaceful space you've always craved. Be creative and see what happens!
Tree House
The tree house is a time honored tradition for fun families. And they are all the rage now with shows like
Treehouse Masters on Animal Planet
. Pete Nelson may build amazingly beautiful and complex tree houses that are more like mini mansions. But you can have just as much fun with a much simpler model that you can build yourself. Don't have any trees, you say? You can still build a small structure on stilts. The idea is to just get higher than the ground and it will change your whole perspective on life.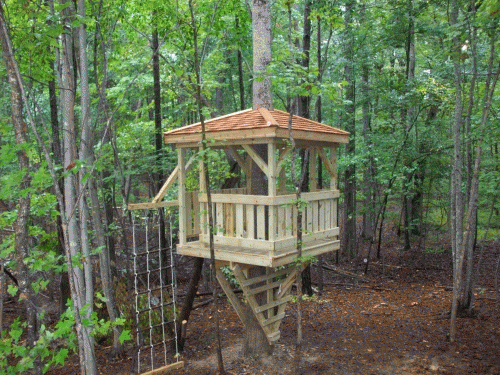 Source: Michelle Schwake for Stafford Family Realtors